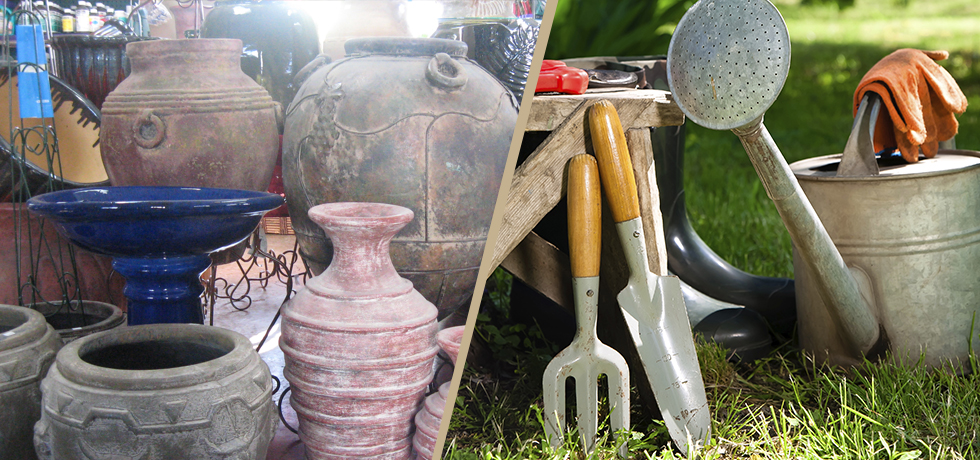 Bozeman Gardening Supplies
---
Oak Gardens Nursery carries all of your planting and gardening supply needs. Our full-service Garden Center has all of the essentials, including tools and gloves, organic compost and potting soils, organic and non-organic fertilizers and insecticides, pesticides, gardening shoes, bark and much more. From a wide variety of beautiful gardening pots for your own potted creations to the flowers that bloom within them, we've got everything you need  – and located only 10 minutes from Bozeman and Belgrade!
We want your garden to thrive – and the products you are using make all the difference! The soil that you use in your garden matters. You can buy the healthiest and most beautiful plants in the world, but if you plant them in soil that's not suitable for the project—your plants won't thrive, and we want your plants to thrive! Our Bozeman Nursery offers the highest quality soils, fertilizers & products to ensure your plants survive.
The right tools can make your job so much easier. We carry all the tools you need to get started on your garden today – or maintain your existing one. If you're just starting out, our staff is friendly and knowledgeable and eager to help – we can recommend the most basic tools you'll need to get started. If you're a seasoned gardener, you'll find a variety of supplies to suit your needs – and of course, we're here to help steer you in the right direction if you are looking for a little guidance also. In addition to weeding and other practical uses for gardening tools, you can also pick tools that bring with them a fun design aesthetic that can subtly attract you to spend more time in your garden – like garden hoses or watering cans in bright colors that make watering your flowers more fun. Stop by Oak Gardens today for practical, whimsical garden tools and accessories that will inspire you to create more inspiring beauty at your own home.
Please stop by and check out our selection of gardening supplies. Whether you are giving a gift to a friend, looking to pick up a new tool or two, planting or maintaining an existing garden, you'll find what you need at Oak Gardens… Not your ordinary garden center!
Get started today – We're here to help!
---
We are located only 10 minutes from Bozeman & Belgrade at 4275 Nelson Road, Belgrade MT
Call us at (406) 388-1338   |  Hours: Mon-Fri 10-6, Sat 9-5, Sun 10-4