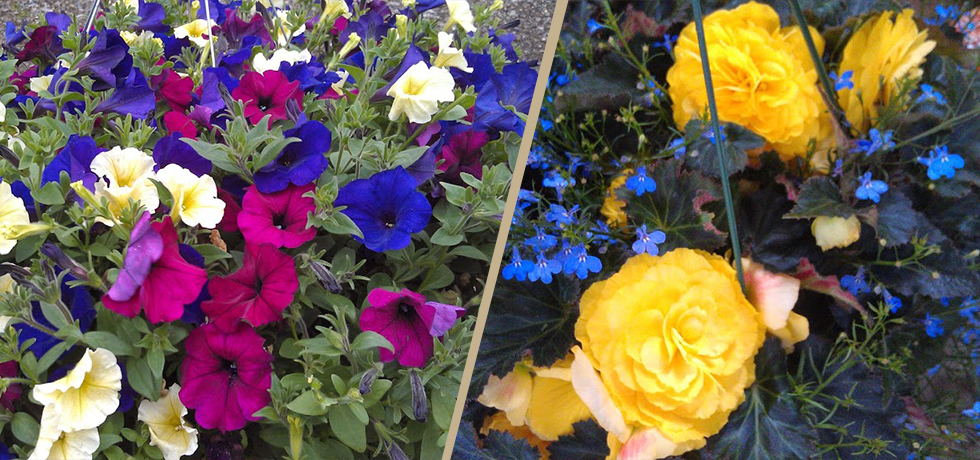 Bozeman Flower Garden Supplies
---
Oak Gardens Nursery offers a wide variety of garden flowers in Bozeman and Belgrade. Our full-service Garden Center offers all of your lawn beautification supplies including creeping flowers, annuals, perennials and fillers in the Gallatin Valley. Make your own potted creations, or fill that garden bed with colorful flowers so your yard is constantly in bloom.
The right tools can make your job so much easier – and we've got all the tools you need to get started on your flower garden today. We can recommend the most basic tools you'll need to get started. In addition to weeding and other practical uses for these tools, you can also pick tools that bring with them a fun design aesthetic that can subtly attract you to spend more time in your garden – like garden hoses or watering cans in bright colors that make watering your flowers more fun. Stop by Oak Gardens today for practical, whimsical garden tools and accessories that will inspire you to create more inspiring beauty at home.
Our Bozeman Nursery will supply you and your family with seeds and flower starts so you can start growing your own beautiful flower garden. Stop by and check out our large selection of flowers. Whether you are giving a gift to a friend, planting a flower garden, have some pots you'd like to plant some flowers in or just want to add a little floral landscaping to your yard, you'll find what you need at Oak Gardens… Not your ordinary garden center!
New to gardening in Bozeman or simply looking for some help?
If you are new to gardening, it can be daunting – we know. But, it can also be really exciting, fun and relaxing  – and the great news is the experts at Oak Gardens are here to help you along the way of your new gardening journey! We've got lots of starter flowers that you can start growing right away so you'll be able to enjoy them in your home or on your lawn this summer. Our staff of friendly, knowledgeable salespeople will make sure you find everything you need to meet your flower garden supply needs – and we are available for hire if you'd like us to come out and help with the planning, too.
Want to share something? We LOVE seeing our clients get creative with their flower gardens or potted creations. If you've created something you're proud of, please share it with us on our Facebook page!
Get started today – We're here to help!
---
We are located only 10 minutes from Bozeman & Belgrade at 4275 Nelson Road, Belgrade MT
Call us at (406) 388-1338   |  Hours: Mon-Fri 10-6, Sat 9-5, Sun 10-4